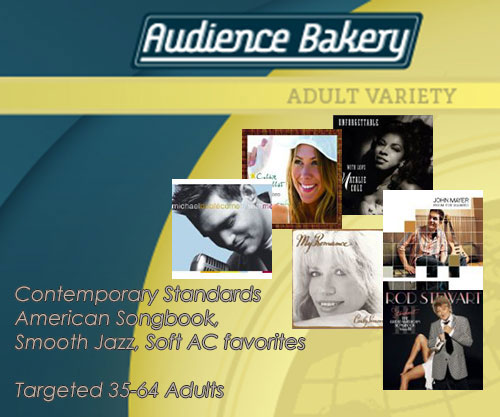 For more information on Adult Variety or other 24/7 Formats call today.
1.866.480.RADIO or click to email
CLICK BELOW to experience Adult Variety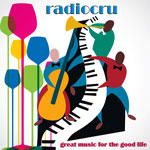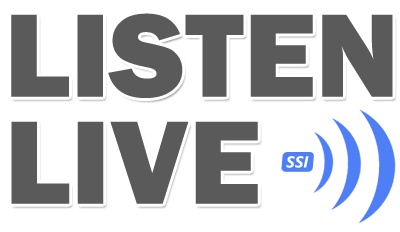 Adult Variety is a contemporary mix of Adult Standards, Pop Classics, and Soft AC Hits mixed with a dash of familiar Smooth Jazz favorites. Our unique blend is perfect at home or in the office as it creates a familiar contemporary feel from the best music of all time. Keep your audience happy and bring new listeners into the "Good Music" tent with Adult Variety from AudienceBakery Radio.
Rod Stewart - Michael Buble - Stevie Wonder - Frank Sinatra - Celine Dion - Carly Simon - Tony Bennett - Neil Diamond - Harry Connick Jr.
The Adult Variety 35-64 Adult audience has the highest disposable income, the highest education levels, and the highest number of desirable traits sought by advertisers and marketers.
Great Music for The Good Life
PHIL HALL

AudienceBakery Radio's Adult Variety is the brainchild of our Phil Hall. Phil developed Adult Variety after years of research into lifestyle habits and listening evolution. Proudly targeted 35-64, Adult Variety blends familiar Standards and Smooth Jazz songs from contemporary artists with the right Pop hits and Oldies.

JOE DANIELS

has been playing America's Songbook for over 35 years. Joe woke music lovers up for over 20 years at Adult Standards KLAC in Los Angeles. He was heard on K-Earth 101and other major stations in Los Angeles, Your listeners will keep the radio on at night just to wake up with Joe "Baby" Daniels.

TODD C

has been in love with "good music" since he can remember. It's started with Frank Sinatra and Tony Bennett and continued to Rod Stewart and Bette Midler. Todd knows the music and knows what your listeners are interested in. Todd keeps them company with Great Music for the Good Life mixed with fun and friendship every day on Adult Variety.

BOB LONG

got interested in radio as a teenager and entertained Boston and New England on some of America's best Adult Contemporary and Oldies stations. He brings his life experience and musical knowledge to Adult Variety every evening when he spends time with your listeners.